​​​​​
Whether you're looking to kick an addiction, relieve pain, reduce anxiety, stress, or depression, control your allergies or appetite,​ or address one or more of our many other health disorders, conditions, or addictions, our laser therapy protocols can help you. Click on our SERVICES page for a complete list.

CONTACT US for a free consultation or to book yourself into our warm, relaxing environment and get yourself on a path to better health today.
​​​​​​​​

Auricular Low-Level Laser Therapy​​

​



Auricular Therapy (or Auriculotherapy) is based on the principles of acupuncture developed thousands of years ago. Basically, the entire body can be mapped out on the outer ear, or auricle. ​​

How Auricular Low-Level Laser Therapy Works



​​​​​​​​​​​​The external ear operates through the central nervous system and the auricular micro-hormonal system. This auricular system is connected to the spinothalamic system that modulates pain perception and initiates the release of active hormonal substances​​ which modify specific internal organs. Through stimulation on the ear using infrared light, temperature and thermal regulation of internal body organs can modify their function. As such, directing a laser ​pointer to target specific points on the ear allows health practitioners to effectively remedy pain, functional disorders, addictions, and minor psychiatric disorders. Which points are targeted depends on the source of the pain.

Superluminous Diode (SLD) Therapy​​

​



​​Superluminous Diode (SLD) Laser Therapy is a highly sophisticated therapeutic device that combines the benefits of Low-Level Laser Therapy (LLLT) with Superluminous Diodes (SLD) for effectively addressing a great variety of conditions. Superluminous Diodes represent the most significant technological advancement in Laser Therapy. They can be applied to decrease inflammation, accelerate tissue healing and decrease and even

eliminate

pain.​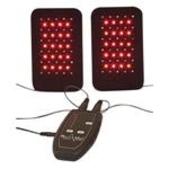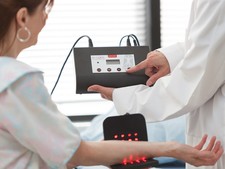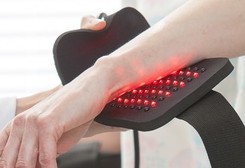 How SLD Therapy Works​​

​



​​Non-thermal photons of light that are emitted from the laser pass through the skins layers; the dermis, epidermis, and the subcutaneous tissue (tissue fat under the skin). This light has the ability to penetrate 2 to 5 centimeters below the skin. Once the light energy passes through the layers of skin and reaches the target area, it is absorbed and interacts with the light sensitive elements in the cell. When cells absorb this light energy, it initiates a series of events in the cell, eventually resulting in normalizing damaged or injured tissue, a reduction in pain, inflammation, edema and an overall reduction in healing time by increasing intracellular metabolism.

​​For more on SLD Laser Therapy go to our
PAIN RELIEF
page
​​​​​
Laser Therapy



Laser therapy protocols are based on the principles of acupuncturedeveloped thousands of years ago. However, unlike acupuncture, the laser isnoninvasive and no needles are used. The process is actually quite soothing andmost clients are very relaxed afterward, describing the feeling as similar tohaving just received a massage. In fact, the majority of clients find that they get better/deeper sleeps and wake up more refreshed as a result. Laser therapy is a natural, holistic approach toimproved wellness.

​​At

laser

health

services

.ca

a certified lasertechnician (Click here to read about the owner/operator) will apply Low-Level Laser Therapy (LLLT), otherwise known as a softor cold laser, to release endorphins naturally, using your own body chemistry and/or Superluminous Diodes (SLD) directly over the affected area of the body. ​​Low-Level Laser Therapy (LLLT) and Superluminous Diodes (SLD) are very safe and non-toxic. Which approach is used depends on the condition or addiction being addressed. In some cases a combination of both LLLT and SLD may be utilized.

Endorphins are released in our bodies during exercise, excitement, pain andsexual activity. They are our body's natural pain killers. They help to reducethe sensation of pain and also help us to feel better emotionally. As a resulting bonus, in addition to improvement in the condition they are seeking therapy for, many clients experience pain relief where they normally may have issues in areas such as headaches, neck, back, shoulders or knees.

​​Exactlywhere on the body the laser is directed depends on which service you arereceiving. Most targeted points are auricular (on the ears), while others may beon the head, face, hands, feet and limbs. This non-medical, non-invasive laser procedure is safe, extremely effective, and has been successfully applied to help clients relieve pain and control addictions in Canada and the UK for more than 30 years.

laserhealthservices.ca


located in
Gallery Dental & Health Centre
1200 Brock Street South
Whitby ON
L1N 4L9​​​​
(steps from hwy 401 & GO)​
Call to inquire or book your appointment today

​
905-665-5700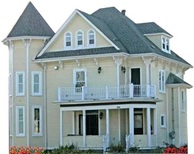 Gallery Dental & Health Centre
Serving Durham Region, Toronto & the GTA:
Oshawa, Whitby, Ajax, Pickering, Scarborough, Bowmanville, Newcastle, Clarington, Markham, York, Uxbridge, Scugog, Brock