​​​​​
Allergy Facts



An allergy is an exaggerated reaction by our immune system in response to exposure to certain foreign substances. In the general population, these substances are seen as harmless and ignored. In others though, the reaction is exaggerated because the body recognizes the foreign substance and the immune system generates a response.
​
Approximately 20% of individuals in the industrialized world are affected by allergic conditions and/or suffer from allergic rhinitis (nasal allergies). This number has been growing significantly over the past 20 years. Allergies can develop at any age, and the initial exposure or sensitization period may even begin in the womb. Individuals can develop allergies over time and/or outgrow them. Many children outgrow food allergies, whereas nasal or environmental allergies are something that individuals often develop over time. While environment does play a role in allergy development, there is a greater risk of developing allergic conditions if a person has a family history of allergies, especially in parents or siblings.
​



Allergy Types, Symptoms & Conventional Treatment​

​

People suffer from all types of allergies​​ including food (wheat, dairy, nut, egg, fish, shellfish, soy, etc.), seasonal, sun, plants, animal proteins, mold, dust mites, chemicals, medicines, insect stings and more. Symptoms may include nasal inflammation, nasal congestion, sniffling, sneezing, wheezing, irritation of the eyes, irritation of the entire nervous system, itching, rash, hives, welts, swollen lips, fever, vomiting, upset stomach, eczema, allergic rhinitis, bronchospasm (asthma-like symptoms) and anaphylaxis.

Conventionally ​​prescribed and over-the-counter allergy pharmaceuticals typically only make one feel dull and groggy or even worse, while simply masking symptoms rather than addressing the problem at its source.

Allergies Testimonial (clip):


​
"I found David at Laser Health Services. He was always so nice to talk with and easy to get a hold of for appointments. He helped me with my seasonal and severe cat allergies and now we are able to keep our new cat without me sneezing and having itchy runny eyes all the time. I would recommend David and Laser treatment for anyone with bad allergies. Be patient and you will see a difference. As time goes on my allergy symptoms are almost completely gone now."
Learn more about Auricular Low-Level Laser Therapy (LLLT) on our ABOUT page

​​Laser Therapy Can Help Reduce or Eliminate Your Allergies

​​

​​To address your allergies we will be using Auricular Therapy to stimulate target points on the ears. Stimulating specific points on the outer ear can change or initiate reactions inside, thereby affecting the immune system, where allergic reactions begin.

Laser Therapy can be particularly effective if you suffer from more than one allergy as it works to quiet the areas of the immune system that are overstimulated by exposure to multiple irritating factors.

​​At

laser

health

services

.ca

a certified laser technician will apply Low-Level Laser Therapy (LLLT), otherwise known as a soft or cold laser, addressing the allergy directly at the source to reduce if not completely eliminate the allergy issue and therefore the symptoms.

laserhealthservices.ca


located in
Gallery Dental & Health Centre
1200 Brock Street South
Whitby ON
L1N 4L9​​​​
(steps from hwy 401 & GO)​
Call to inquire or book your appointment today

​
905-665-5700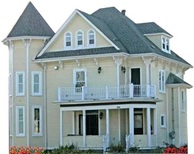 Gallery Dental & Health Centre
Serving Durham Region, Toronto & the GTA:
Oshawa, Whitby, Ajax, Pickering, Scarborough, Bowmanville, Newcastle, Clarington, Markham, York, Uxbridge, Scugog, Brock
CONTACT US
​for a free
consultation​​
or ​to
​book an appointment
today​​
Available
​to our
​clients
6 days
​per week

Monday
to
Saturday​​​​