Laser Therapy Can Help Control Your Appetite

​​

​​To address your appetite issues, at

laser

health

services

.ca

a certified laser technician will apply Low-Level Laser Therapy (LLLT), otherwise known as a soft or cold laser, to release endorphins in your body naturally, using your own body chemistry. Endorphins are released in our bodies during exercise, excitement, pain and sexual activity. They are our body's natural pain killers. They help to reduce the sensation of pain and also help us to feel better emotionally. Stimulating specific points can initiate or alter reactions inside the body and help to control your appetite. We will be specifiacally targetting points not only to control appetite, but also to increase metabolism.

Most targeted points are auricular (on the ears), while others may be on the head, face, hands, feet and limbs. This non-medical, non-invasive laser procedure is safe and extremely effective. Low-Level Laser Therapy (LLLT) has been successfully applied to help clients relieve pain and control addictions, health disorders and conditions in Canada and the UK for more than 30 years.

​​As an added bonus, in addition to improvement in the condition they are seeking therapy for, due to the release of endorphins (the body's natural pain killers), many clients experience pain relief where they normally may have issues in areas such as headaches, neck, back, shoulders or knees.

Learn more about Low-Level Laser Therapy (LLLT) on our ABOUT page

laserhealthservices.ca


located in
Gallery Dental & Health Centre
1200 Brock Street South
Whitby ON
L1N 4L9​​​​
(steps from hwy 401 & GO)​
Call to inquire or book your appointment today

​
905-665-5700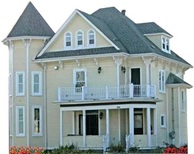 Gallery Dental & Health Centre
Serving Durham Region, Toronto & the GTA:
Oshawa, Whitby, Ajax, Pickering, Scarborough, Bowmanville, Newcastle, Clarington, Markham, York, Uxbridge, Scugog, Brock
CONTACT US
​for a free
consultation​​
or ​to
​book an appointment
today​​
Available
​to our
​clients
6 days
​per week

Monday
to
Saturday​​​​