​​​​​

​​
Asthma

Asthma is a common chronic inflammatory disease affecting the airways. The bronchial tubes swell as they fill with mucus and become inflamed. The muscles around your airways squeeze together and tighten. This narrows the airways, restricting airflow, thus causing difficulty in breathing.




Signs & Symptoms of Asthma



Cronic coughing, wheezing, shortness of breath, tightness of the chest/chest pain, nausea, increased pulse, cyanosis (blue/purple colouring of the skin due to lack of oxygen).




Causes of Asthma



The direct cause of asthma is unknown. It is thought to be caused by a combination of genetic and environmental factors. The trigger of asthma symptoms varies from person to person. When the airway comes in contact with the asthma trigger, the airway becomes inflamed, narrow and filled with mucus. It is common for people with asthma to have allergies to airborne substances such as tree, grass, and weed pollens, mold, animal dander, dust mites, and cockroach particles.


Many people with asthma also have allergies. See our Allergies page for more information.




Dangers of Asthma



Asthma cases have increased significantly over the last 40 years and may be fatal at times so it is important to be prepared and act immediately. Attacks can last for several minutes and lead to severe organ damage due to lack of oxygen. Asthma sufferers should follow the advice of their medical doctor or health professional and use the necessary medication to counteract an attack.
Laser Therapy Can Help Reduce or Eliminate Your Asthma

​​

​​To address your asthma, at

laser

health

services

.ca

a certified laser technician will apply Low-Level Laser Therapy (LLLT), otherwise known as a soft or cold laser, to release endorphins in your body naturally, using your own body chemistry. Endorphins are released in our bodies during exercise, excitement, pain and sexual activity. They are our body's natural pain killers. They help to reduce the sensation of pain and also help us to feel better emotionally. Stimulating specific points can initiate or alter reactions inside the body and help to reduce and control the symptoms of your asthma.

​​All targeted points are auricular (on the ears). We will be specifically targeting antihistamine, bronchi, lung, asthma and allergy points among others. This will help to open/loosen up the chest and allow you to breathe easier.

This non-medical, non-invasive laser procedure is safe and extremely effective. Low-Level Laser Therapy (LLLT) has been successfully applied to help clients relieve pain and control addictions, health disorders and conditions in Canada and the UK for more than 30 years.

​​As an added bonus, in addition to improvement in the condition they are seeking therapy for, due to the release of endorphins (the body's natural pain killers), many clients experience pain relief where they normally may have issues in areas such as headaches, neck, back, shoulders or knees.


Learn more about Low-Level Laser Therapy (LLLT) on our ABOUT page

laserhealthservices.ca


located in
Gallery Dental & Health Centre
1200 Brock Street South
Whitby ON
L1N 4L9​​​​
(steps from hwy 401 & GO)​
Call to inquire or book your appointment today

​
905-665-5700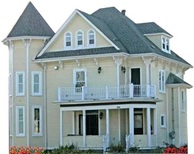 Gallery Dental & Health Centre
Serving Durham Region, Toronto & the GTA:
Oshawa, Whitby, Ajax, Pickering, Scarborough, Bowmanville, Newcastle, Clarington, Markham, York, Uxbridge, Scugog, Brock
CONTACT US
​for a free
consultation​​
or ​to
​book an appointment
today​​
Available
​to our
​clients
6 days
​per week

Monday
to
Saturday​​​​