79%
Success
Rate​​​​​

after
​6
​months
Available
​to our
clients
6 days
​per week
​
​​Monday
​to
Saturday

with
​flexible
​hours​​
​​​

Drug Use, Drug Abuse & Drug Addiction



​Drugs are used for many different reasons such as helping people to cope with mental and physical pain, stress, anxiety, depression, dietary issues, enhancement of physical performance, recreation and more. This drug use doesn't necessarily lead to drug abuse, but it can. And it can be a very slippery slope. There is no measurable amount as to when drug use becomes drug abuse or drug dependency/addiction. Not all drug users have the same tolerance or become addicted to the drug of choice. Some people are able to use recreational or prescription drugs without experiencing an addiction or any negative effects. But continued use of most drugs eventually requires the user to take increased amounts of the drug to achieve the same desired effect, whether that be relief, escape, etc. This builds a tolerance to the drug which requires an even greater consumption.

Eventually the cravings to use the drug can become more important to the user than everything else in their life including ​​their family, friends, career and even their own well being. The urge can be so strong that the user's mind finds ways to rationalize or deny the level of their drug use and addiction. Few addicts are able to recognize when they have gone too far and their addiction is out of control. ​​The bottom line is, if you feel that you need drugs of one kind or another to function in your day to day life or if drug use is creating a problem for you and/or your relationships at home, work, at school, socially, or otherwise, then you probably have a drug abuse or drug addiction problem.
​
​​Trying to quit on your own can not only be hard, but the withdrawal symptoms, which may include anything from headaches, severe sweating, insomnia, anxiety and the shakes to more severe complications such as nausea/vomiting and seizures can be fatal. If withdrawal symptoms worsen it may be important to seek professional/medical help.

​​​​
​​

Laser Therapy Can Help You End The Addiction



​​At

laserhealthservices.ca

a certified laser technician will apply Low-Level Laser Therapy (LLLT), otherwise known as a soft or cold laser, to release endorphins naturally, using your own body chemistry. Endorphins are released in our bodies during exercise, excitement, pain and sexual activity. They are our body's natural pain killers. They reduce the sensation of pain and help us to feel better emotionally. ​This endorphin rush will increase over the first 12 to 24 hours and dissipate very slowly over a period of weeks. As you are constantly receiving this rush of endorphins it minimizes (if not completely eliminates) physical cravings. This takes care of the physical addiction. In addition, we include a program of natural supplements that will calm your central nervous system, help with detoxification and ease (if not completely eliminate) the withdrawal symptoms you would normally experience when trying to quit on your own.

This is a serious addiction and we know that it's not​​ easy for you. We will make our office available at a time that is convenient for you with flexible hours.
​​
We want you to succeed and we are there to make sure you do.

CONTACT US ​and we will answer your questions and help you get started on your way to
better health today.
laserhealthservices.ca


located in
Gallery Dental & Health Centre
1200 Brock Street South
Whitby ON
L1N 4L9​​​​
(steps from hwy 401 & GO)​
Call to inquire or book your appointment today

​
905-665-5700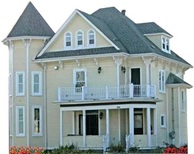 Gallery Dental & Health Centre
Serving Durham Region, Toronto & the GTA:
Oshawa, Whitby, Ajax, Pickering, Scarborough, Bowmanville, Newcastle, Clarington, Markham, York, Uxbridge, Scugog, Brock
CONTACT US
​for a free
consultation​​
or ​to
​book an appointment
today​​