Frequently Asked Questions
What is laser therapy?


Low-Level Laser Therapy (LLLT) is simply using cold, non-invasive lasers to stimulate endorphins in the body. These endorphins are natural pain killers that reduce the sensation of pain and improve our emotional well being.



Is it safe?


​Yes. LLLT is completely safe for all ages. The lasers are very low level, non-thermal and topical. We do not use surgical lasers.
​


Does it hurt?


​​No. In fact, most clients enjoy the experience. Many feel nothing at all, some feel a tingling sensation, while others experience a warm feeling. Most find the process very soothing and are very relaxed during and/or after the session. Our low-level laser is just that.. very low level, relaxing and safe.



Where do you direct the laser?


​The laser is directed to meridian points on the body also referred to as pressure, acupressure, or acupuncture points. We literally have hundreds of these points on our body. Exactly which meridian points are targeted depends on the service you are receiving. Most of the targeted points are auricular (on the ears), while other points may be on the head, face, limbs, hands and feet.



How many sessions are required?

​​
​This varies depends on which service you are receiving. Some programs, like the smoking cessation program, are one visit (with backup sessions if needed), while others such as our pain, drug and alcohol programs are more involved and require multiple visits. Most sessions are 40 minutes to 1 hour in length.



Do I need to come in for a consultation first?


​No. Your questions can be answered over the phone or through email at which time your appointment can be booked.



How do I get started?


​Simply pick up the phone and call, or email through our CONTACT US page to book your appointment today.

*Safe



*Painless

*Relaxing



*Affordable



*30 Year
​History
Available
​to our
clients
6 days
​per week

​Monday
to
Saturday
CONTACT US

​​for a free consultation or to book your appointment today​​
laserhealthservices.ca


located in
Gallery Dental & Health Centre
1200 Brock Street South
Whitby ON
L1N 4L9​​​​
(steps from hwy 401 & GO)​
Call to inquire or book your appointment today

​
905-665-5700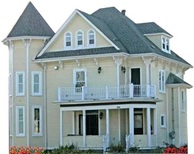 Gallery Dental & Health Centre
Serving Durham Region, Toronto & the GTA:
Oshawa, Whitby, Ajax, Pickering, Scarborough, Bowmanville, Newcastle, Clarington, Markham, York, Uxbridge, Scugog, Brock