​​​​​

​​
Sexual Dysfunction



Sexual dysfunction refers to a difficulty experienced by an individual or a couple during any stage of a normal sexual activity, including desire, arousal or orgasm.




Types of Sexual Dysfunction





Sexual Desire Disorders


Sexual desire disorders are characterised by a lack or absence for some period of time of sexual desire or libido for sexual activity or of sexual fantasies. This condition ranges from a general lack of sexual desire to a lack of sexual desire for the current partner. The condition may have started after a period of normal sexual functioning or the person may always have had low (or no) sexual desire.



Sexual Arousal Disorders


Sexual arousal disorders include erectile dysfunction in men and low sexual drive or arousal in women. For both men and women, these conditions can manifest themselves as an aversion to/avoidance of sexual contact with a partner. In men, there may be partial or complete failure to attain or maintain an erection, or a lack of sexual excitement and pleasure in sexual activity. There may be medical causes to these disorders, such as decreased blood flow or lack of vaginal lubrication. Chronic disease can contribute, as can the nature of the relationship between partners. Pharmaceutical medications such as antidepressants and even anthistamines can also cause erectile dysfunction.



Orgasm Disorders


Orgasm disorders are delays or absence of orgasm following normal sexual excitement. This disorder can have physical, psychological, or pharmacological origins. SSRI antidepressants and even anthistamines are common pharmaceutical causes, as they can delay or completely eliminate orgasms.



Sexual Pain Disorders


Sexual pain disorders affect women almost exclusively and are known as dyspareunia (painful intercourse) or vaginismus (an involuntary spasm of the muscles of the vaginal wall that interferes with intercourse). Dyspareunia may be caused by insufficient lubrication (vaginal dryness) in women. Poor lubrication may result from insufficient excitement and stimulation, or from hormonal changes caused by menopause, pregnancy, or breast-feeding. Irritation from contraceptive creams and foams can also cause dryness, as can fear and anxiety about sex. It is unclear exactly what causes vaginismus, but it is thought that past sexual trauma (such as rape or abuse) may play a role. Another female sexual pain disorder is called vulvodynia or vulvar vestibulitis. In this condition, women experience burning pain during sex which seems to be related to problems with the skin in the vulvar and vaginal areas. The cause is unknown.




Signs & Symptoms of Sexual Dysfunction



Lack of sexual drive/desire, erectile dysfunction, premature/delayed ejaculation, pain during intercourse, difficulty acheiving orgasm, vaginal dryness, vaginal spasms, lower urinary tract symptoms.




Causes of Sexual Dysfunction



Stress, anxiety (performance or otherwise), depression, fatigue, guilt (masturbation or otherwise), general health, emotional/psychological problems (lack of trust, past trauma, fear), physical factors including stimulant abuse (nicotine, prescription and illegal/recreational drugs, alcohol), postpartum, menopause, PMS, hormonal imbalances (decrease in estrogen or testosterone).




Dangers of Erectile Dysfunction Medications



In 2000, researchers at Cedars-Sinai Medical Center in Los Angeles did an analysis of 1,473 major adverse medical events involving the use of Viagra. There were 522 deaths, most involving cardiovascular causes developing within 4-5 hours of taking a 50 mg dose of Viagra. The majority of deaths occurred in patients who were less than 65 years of age and had no reported cardiac risk factors. Unfortunately, deaths go unpublicized and the side effects are downplayed. Accidentally mixing these drugs with nitroglycerin or nitrate-based heart medications could be fatal.

Laser Therapy Can Reduce/Eliminate Sexual Dysfunctions

​​

​​To address your sexual dysfunction, at

laser

health

services

.ca

a certified laser technician will apply Low-Level Laser Therapy (LLLT), otherwise known as a soft or cold laser, to release endorphins in your body naturally, using your own body chemistry. Endorphins are our our body's natural pain killers, released during exercise, excitement, pain and sexual activity. They help to reduce the sensation of pain and also help us to feel better emotionally. Stimulating specific points can initiate or alter reactions inside the body and help to reduce and control if not completely eliminate the symptoms of your sexual dysfunction.

​​All targeted points are auricular (on the ears). We may specifically target sexual desire and sexual compulsion points among others depending on the issue at hand.

This non-medical, non-invasive laser procedure is safe and extremely effective. Low-Level Laser Therapy (LLLT) has been successfully applied to help clients relieve pain and control addictions, health disorders and conditions in Canada and the UK for more than 30 years.

​​As an added bonus, in addition to improvement in the condition they are seeking therapy for, due to the release of endorphins (the body's natural pain killers), many clients experience pain relief where they normally may have issues in areas such as headaches, neck, back, shoulders or knees.


Learn more about Low-Level Laser Therapy (LLLT) on our ABOUT page

laserhealthservices.ca


located in
Gallery Dental & Health Centre
1200 Brock Street South
Whitby ON
L1N 4L9​​​​
(steps from hwy 401 & GO)​
Call to inquire or book your appointment today

​
905-665-5700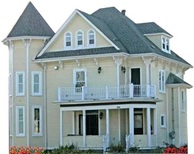 Gallery Dental & Health Centre
Serving Durham Region, Toronto & the GTA:
Oshawa, Whitby, Ajax, Pickering, Scarborough, Bowmanville, Newcastle, Clarington, Markham, York, Uxbridge, Scugog, Brock
CONTACT US
​for a free
consultation​​
or ​to
​book an appointment
today​​
Available
​to our
​clients
6 days
​per week

Monday
to
Saturday​​​​


Low-Level Laser Therapy (LLLT) can reduce or eliminate your sexual dysfunction

CONTACT US for a free consultation or to book an appointment today