We Address
​All 3
​Components
​of
​Quitting
​​Smoking:
​
*Physical Addiction

*Psychological

*Detoxifi​​​​​​cation

Scary Smoking Statistics:

*1 in 5 deaths that occur worldwide yearly are connected to smoking

*Every year 5 million smokers will die as a direct result of their addiction. They will be replaced by 10 million new teenaged smokers​​

*The average pack a day smoker will spend approximately $250 000 in their lifetime on their addiction​​

*A lifetime smoker has a 50/50 chance of contracting a related major disease
​(ie. lung cancer, ​heart disease, emphysema, stroke, oral cancer, etc.)
89%
Success
Rate



after 6 months

​​​​


​





​


Smoke
​Free
in
1 Hour​​​​​

​
​
​​Plus
​free
​follow up
sessions

Available
​to our
​clients
6 days
​per week

Monday
to
Saturday​​​​



​​​​
Success Rates of Smoking Cessation Methods




​


Will Power: 6%
​
Nicotine Patch: 6.5%
​
Nicotine Gum: 8%
​
Zyban/Champix/Chantix Drugs: 14%
​
Hypnosis: 44%
​
*Low-Level Laser Therapy (LLLT): 85%
​


*laserhealthservices.ca

client stats: 89%
​​​​
​
The Nicotine Addiction

​​Depending on which stats you use, you will find nicotine/tobacco either

1st

,

2nd

or

3rd

on the list of the most addictive substances or drugs to kick. The message here is that nicotine in the form of tobacco is one of the (if not

the

) most addictive substances on the planet, right along with heroin and crack cocaine.

​​​​
​
​​​​
How Nicotine Works on the Brain
​​Nicotine has the ability to mimic the actions of ordinary neurotransmitters and interfere with the operation of certain receptors in the brain, thereby inhibiting the production of vitally needed neurochemicals. If nicotine consumption is continued over time, the brain will become dependent on it to replace what it no longer can produce on its own. Regular smokers need to continually ingest nicotine just to maintain normal brain function.

Each inhale activates an endorphin rush which allows the smoker to relax, but this sensation wears off within the hour. It is at this time that the ill affects of the THOUSANDS of chemicals (HUNDREDS of which are toxic) go to work. That euphoric feeling is gone and the smoker is left only with the withdrawal symptoms. The easiest solution is to light up again and repeat the vicious cycle. As a smoker you are stuck in the nicotine trap.. by design. This keeps you dependent on the nicotine and locks you in as a lifetime client for the tobacco producers. It's an extremely tough habit to kick.

​​

70% of smokers ​​want to stop smoking. 18% try to quit yearly. Many try up to 5 times.
​​Laser Therapy Can Help You End The Addiction



​​At

laser

health

services

.ca

a certified laser technician will apply Low-Level Laser Therapy (LLLT), otherwise known as a soft or cold laser, to release endorphins naturally, using your own body chemistry. Endorphins are released in our bodies during exercise, excitement, pain and sexual activity. They are our body's natural pain killers. They reduce the sensation of pain and help us to feel better emotionally.

​​Unlike smoking, this endorphin rush, rather than dissipating within the hour, will increase over the first 12 to 24 hours and dissipate very slowly over a period of weeks. As you are constantly receiving this rush of endorphins it minimizes (if not completely eliminates) the physical cravings and the need to smoke. This takes care of the physical addiction. In addition, we also coach you to help you with the psychological aspect of smoking and we include a program of natural supplements to deal with detoxification.

​​Smoke Free in 1 Hour with 91% Success Rate
We also​​ include backup sessions at no additional charge

(​This is rarely needed but we want to give you every opportunity to succeed)
Quit Smoking Testimonials (clips):


​
​"I went in, you did the treatment and I walked out. I have not touched one since, I can be around them and it does not bother me in any way. "

​​"I did the patches and stuff but nothing worked on me like this."

"Honestly it was one of the easiest things I have ever done in my life."

"I have been in all the situations where normally I would smoke (Funerals, Family Arguments, Hockey Games, Work, etc.) and I have gotten through each and every one of them."

"(I) ​​have been smoke free now for three years. As a result of quiting smoking I was able to afford to ride my motorcycle with the money I've saved."

"​"One of the Best choices I have made in my life."

"​​I tried other methods like the patch, the gum, and I tried getting pills. They helped but never really took away the cravings."

"It was great. After one treatment I could feel the effects almost instantly. In the situations where I would normally have a cigarette I didn't feel the need or the want of one."

"​I truly feel that getting laser treatment is the best way of getting the extra help to quit smoking."

"The cost pays for itself after not wasting money buying cigarettes. ​Now, not only am I saving money, but I feel healthier and have a lot more energy."

"​It has been the best thing I have ever done for myself... has saved me money and most important my health... also has given great support and to this day I have never smoked again nor will I ever."
​​
​​
CONTACT US
​for a free
consultation​​
or ​to
​book an appointment
today​​
laserhealthservices.ca


located in
Gallery Dental & Health Centre
1200 Brock Street South
Whitby ON
L1N 4L9​​​​
(steps from hwy 401 & GO)​
Call to inquire or book your appointment today

​
905-665-5700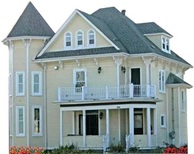 Gallery Dental & Health Centre
Serving Durham Region, Toronto & the GTA:
Oshawa, Whitby, Ajax, Pickering, Scarborough, Bowmanville, Newcastle, Clarington, Markham, York, Uxbridge, Scugog, Brock